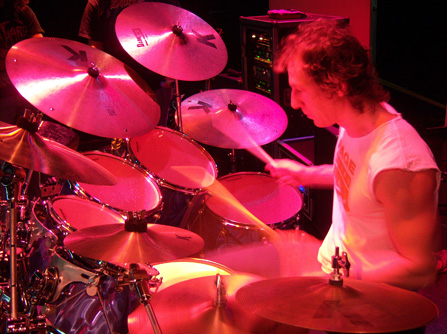 Kofi Baker ~ drums
Jaime Kime ~ guitar
Robertino Pagliari ~ bass
As the son of legendary drumming icon Ginger Baker, Kofi Baker has a name thatís synonymous with drumming excellence. And Kofi lives up to his name; with his outstanding skills, drive, and dedication he continues the great Baker legacy.
Kofi's first live performance was with his father on the UK television show "The Old Grey Whistle Test" - at just six years of age he proved he had inherited more than just his fathers name.